Do you get caught up in the whole plan of spring cleaning around this time of year?
Currently we are working on organizing so I guess that includes cleaning too. If your house is like mine you probably have endless amounts of "things" and no place to store everything. When I look around my house and see clutter I start to panic and wish I could just click my heels and wiggle my nose and BOOM everything is in its place. But the truth is that will never happen! With a house full of boys it is hard. Finding a system or a few hacks that work for my house is a must! Don't forget to read our kitchen hacks too!
Read more: 25 Organization Hacks for Really Busy Moms via Crystal & Co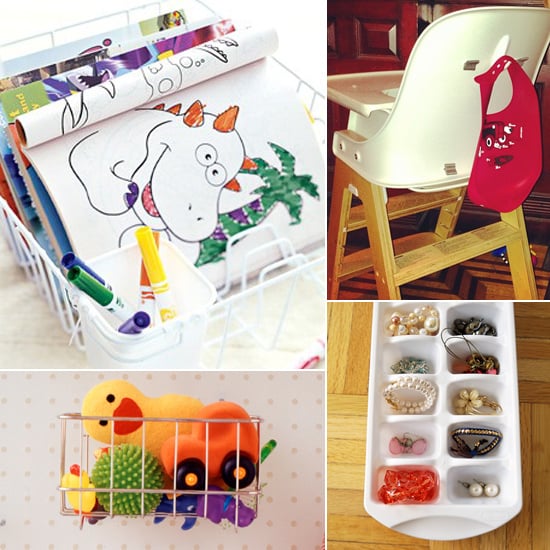 Ever since Pinterest entered our lives, not a day passes without a "Why didn't I think of that?!" moment. From cheap and easy DIY projects that look like they cost a bundle to easy, everyday fixes, we're eternally grateful for all the crafty, creative types out there who are willing to share! Today, we're highlighting 19 amazingly easy quick fixes that'll make Mama's life just a little easier. Happy hacking!
Read more: 19 Clever Mom Hacks to Make Life a Little Easier via Pop Sugar
Don't let your car turn into a dumping ground of toys and trash. Check out these clever car hacks every mom should know to stay organized.
Read more: 15 CLEVER IDEAS TO ORGANIZE THE CAR via One Crazy House