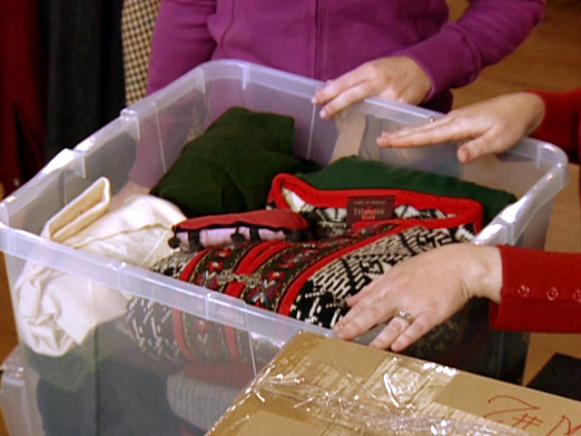 Keep your clothing organized and well-cared for throughout each season with our how-to list.
Let the changing seasons be your cue to evaluate what's in your clothes closet. Expert organizer Monica Ricci of Catalyst Organizing Solutions (www.catalystorganizing.com) gives her 10 tips to keep you and your closets organized for each season.
Read more: How to Switch Out Seasonal Clothing via HGTV
If your dresser drawers simply will not close, you find a bikini in with your heavy winter sweaters, or it takes you a half an hour to find what you want to wear for the day, it might be time to take control of your clothing situation. Take a realistic look at your clothing system and make some changes.
For example, sorting your clothing by seasons is a common way to organize your wardrobe. There is no good reason why your heaviest winter sweater should take up residence next to a summer tank in the prime real estate of your closet.
Read more: How to Organize Seasonal Clothes via How Stuff Works
It's the time of the season: Spring is here, and Summer is around the corner.
Are you ready to dress for warmer weather?
A closet clean-out clears the decks for the new season and gives even the most frazzled home manager a feeling of accomplishment.
Whether in the children's closets or in your own, follow these principles for efficient, organized clothing storage.
Read more: Changing Seasons: Clothes Closet Declutter via Organized Home