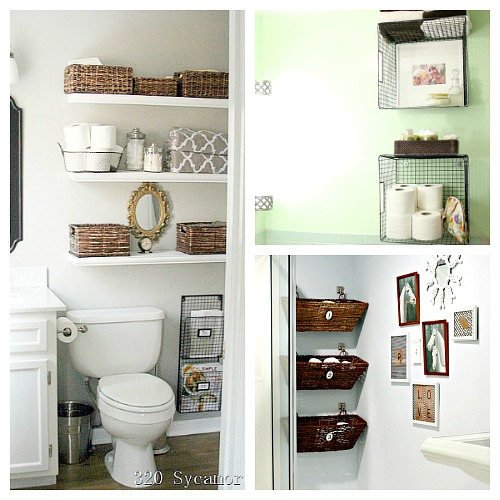 We are overhauling a lot of rooms in our home in effort to have things be more organized and tidy looking. One room in particular that I've been searching ideas for is our tiny master bathroom (actually, all our bathrooms are small)! There's not a lot of room and not a lot of storage. So I've been looking on Pinterest for some Small Bathroom Organizing Ideas and thought I'd share a few with you today.
Read more: 11 Small Bathroom Organization Ideas via A Cultivated Nest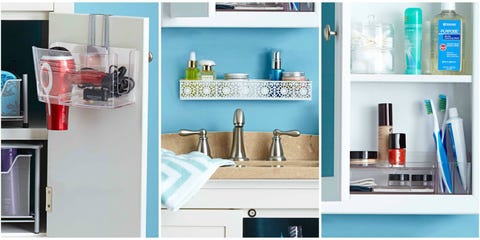 Make the most of your space with these tips.
These bathroom organization ideas will keep yout toiletries, towels and everything else in order.
Read more: 20 Easy Solutions for Organizing a Small Bathroom via Womans Day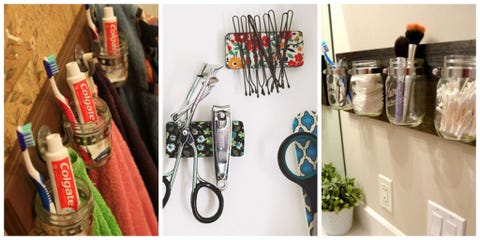 The key to a calm start to the day is having everything organized and at the ready in the bathroom.
View here: 20 Bathroom Organization Ideas to Make Mornings Less Hectic via Country Living