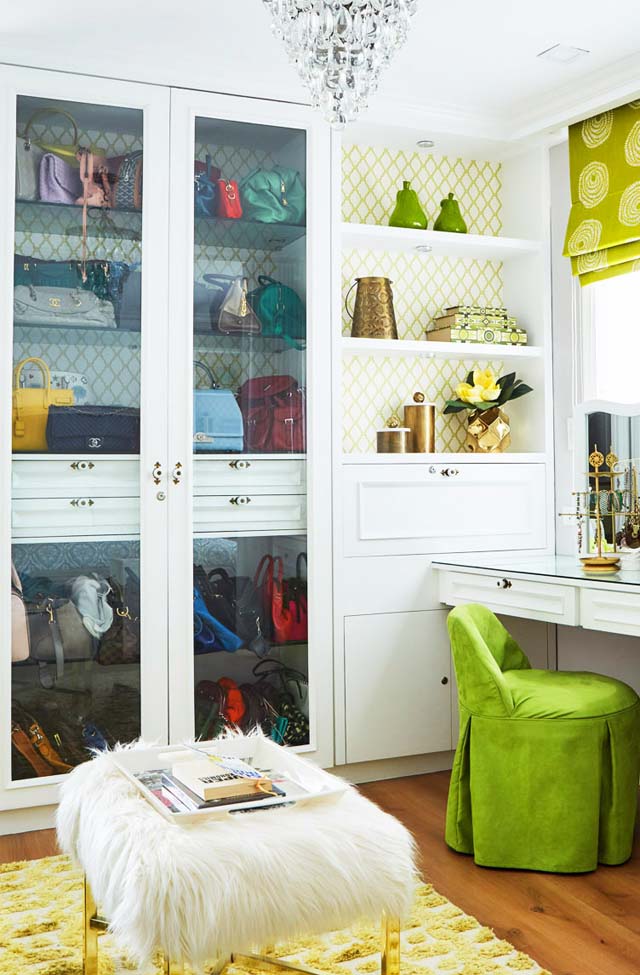 Handbags and purses have become more than just daily accessories. Nowadays, they are more of fashion collectibles and status symbols. Women's bag acquisitions in particular—from purses and clutches to totes and backpacks—grow in quantity with each passing month! But as we accumulate more bags, these end up as added clutter in our homes.
Storing your bags in an orderly manner will not only clean up your home, but will also help maintain the bags' appearance and structure. Here are some handy bag organizers that can help you protect and store your beautiful investments:
Read more: How To Organize And Store Your Bags via Real Living
Even though we can only carry one bag at a time, most of us girls have a collection of bags that is big enough to last us for years. And because handbags are one of the few fashion accessories that are a smart investment and retain their value, it is super important that you store your babies correctly. In this tutorial we'll show you the proper way to organize your beloved bags and keep them in perfect condition.
Read more: HOW TO STORE YOUR DESIGNER BAGS via Designer Vintage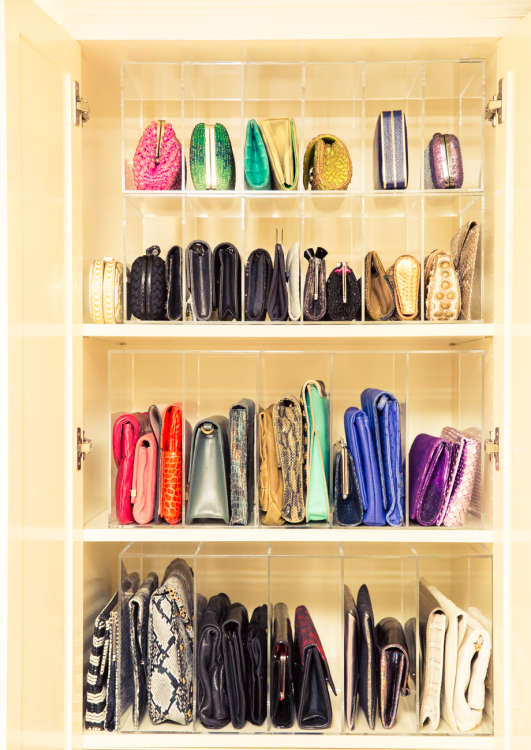 I am not a purse fiend, by any means (although I pass no judgement on those who are. I have collected many things that are much less useful. Like rocks. You can't put your wallet inside a rock. Although I would, if I could). But even with my 4 – 5 bags, I have encountered the dilemma of where to put those suckers. Simply placed on a shelf, they tend to flop over and lose their shape and just look sad. And the typical American closet, although it may have a little shoe storage, has no dedicated purse storage whatsoever. That's where this guide comes in — full of creative solutions that take care of your collection, whether you have two bags or two hundred.
Read more: The Ultimate Guide to Organizing Bags & Purses via Apartment Therapy