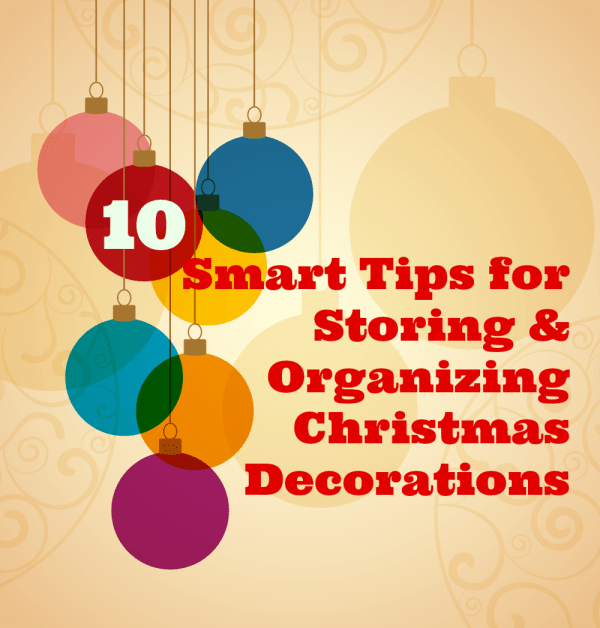 Perhaps it's a bit early to start thinking about putting away all those beautiful decorations that you've probably just put into place. But with a little preparation and the gathering of a few key items over the course of the next few weeks, you can save yourself a lot of extra work next year. Here are some easy ways to detangle, declutter, condense, and protect all your holiday decor.
Read more: So Clever! 10 Smart Tips for Storing & Organizing Christmas Decorations via Apartment Therapy
While it's always a sad day taking down the Christmas decorations, I have to admit starting the new year with a clean and de-cluttered garage was tugging at my organization-loving heart. For several reasons. But a huge reason being this mound of recycling I continually walked by going to and from the car…
Yikes! How exactly did that develop? I hosted my entire family of 25+ people for Christmas Eve…that's how!
Additionally, while decorating the tree and house, I noticed quite a few things I hadn't used in a few years. Instead of donating in spurts, I decided to wait until the end of the season to take a good, hard look at everything. Some bins had also seen better days with the various moves around the country. So when the season came to an end, I was looking forward to getting rid of the recycling, donations AND getting totally re-organized.
Read more: ORGANIZED CHRISTMAS DECORATIONS via Simply Organized
After unpacking my decorations this year and realizing just how unorganized I was (and how much I re-bought only to realize I already owned something), I promised myself that I wouldn't let things get so bad again – and that I'd actually take time to research and organize everything properly after the holidays. I had mentioned possibly doing a post on decoration organization a couple months ago, and it seemed like y'all had the same problem because lots of people said they wanted to see a post. So here we are! Lisel and I went pretty crazy with not only decorating but ALSO getting storage ideas in advance. Because I didn't want this year to end up like the rest – a hot mess of boxing up decorations. Here's how I'll be stepping up my organization game this year and some ideas for you:
Read more: How to Organize Your Christmas Decorations via Bright on the Day