If you're organizing a nursery for the first time, chances are you might be overwhelmed by the massive number of storage and organizing options on the market. You may feel the urge to collect everything under the sun to finish your baby's nursery, but you'd be surprised to find out how little you may actually need.
To help set new and expecting parents in the right direction, we corralled a few smart tips from one of the Big Apple's best organizing experts, Amelia Meena of Appleshine. Her favorite piece of advice? Start with the basics!
Read more: 8 Ideas for a More Organized Baby Nursery via Today
When you're at the end of your pregnancy, it's normal to feel – huge. You pee a lot, can't move around, can't sleep – you can't believe how big you've become! But when you hold your newborn in your arms, you're surprised at how tiny he is. Just look at those itty bitty fingers and toes!
And then you realize that no matter how tiny your baby is, he sure has a lot of things! From diapering to feeding to clothes and toys, babies need a lot of stuff. And you need to find a place and a system to organize them! What's more, babies grow very fast, and you find yourself constantly replacing clothes and toys. As a result, organizing your baby's nursery can seem like a never-ending process! But the fact is that keeping everything in its right place has many benefits:
Read more: 15 Tips to Organize a Baby Nursery via My Little Moppet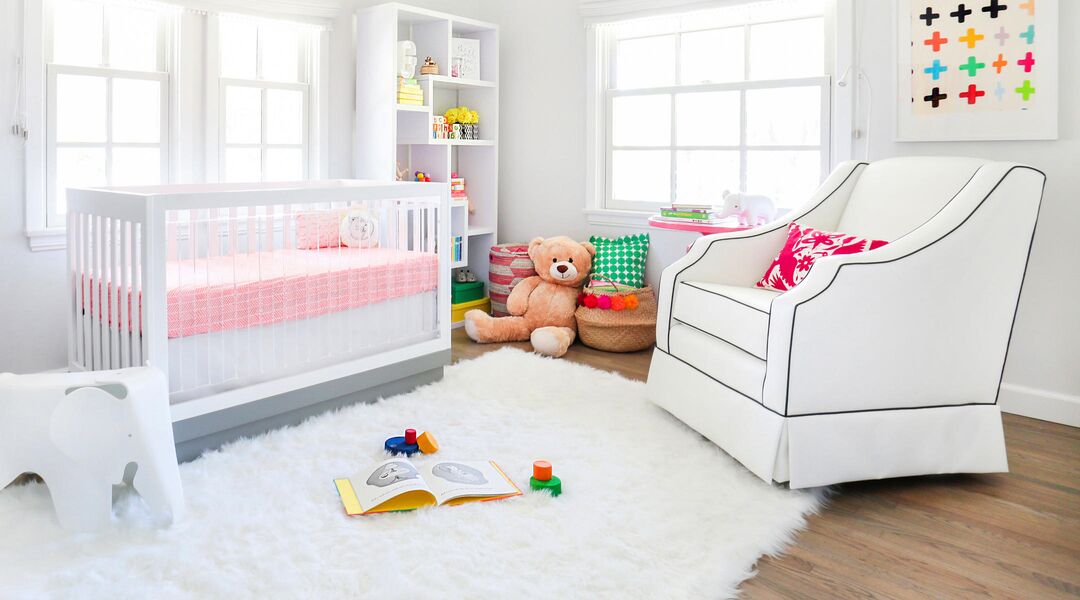 Baby-size stuff can make a pretty big mess, pretty fast. And having lots of clutter around will just add stress to your new-mom life. (You really don't need that!) The secret to a neat nursery is coming up with an organizational system now that you'll actually maintain later. We asked two designers (who are moms, of course) — Sherri Blum of Jack and Jill Interiors, and Sarah Coombs of Sarah Coombs Design — for their best tips for creating and keeping order.
Read more: 6 Expert Tips on Organizing Your Nursery via The Bump