These easy steps keep cold-weather gear bug- and mildew-free — because, yes, winter will be back again before you know it.
Clean everything before you get started. Lingering oils (deodorants, perfumes) can discolor fabric over time — and food stains will attract moths. 70°F (or below) is the target storage temp to avoid damaging fibers or setting stains, and low light and low humidity are ideal. Don't plan on storing in dry-cleaning bags (they can yellow fabrics and trap moisture), and don't iron with starch — bugs love it!
Read more: The Smart Way to Store Winter Clothes via Good Housekeeping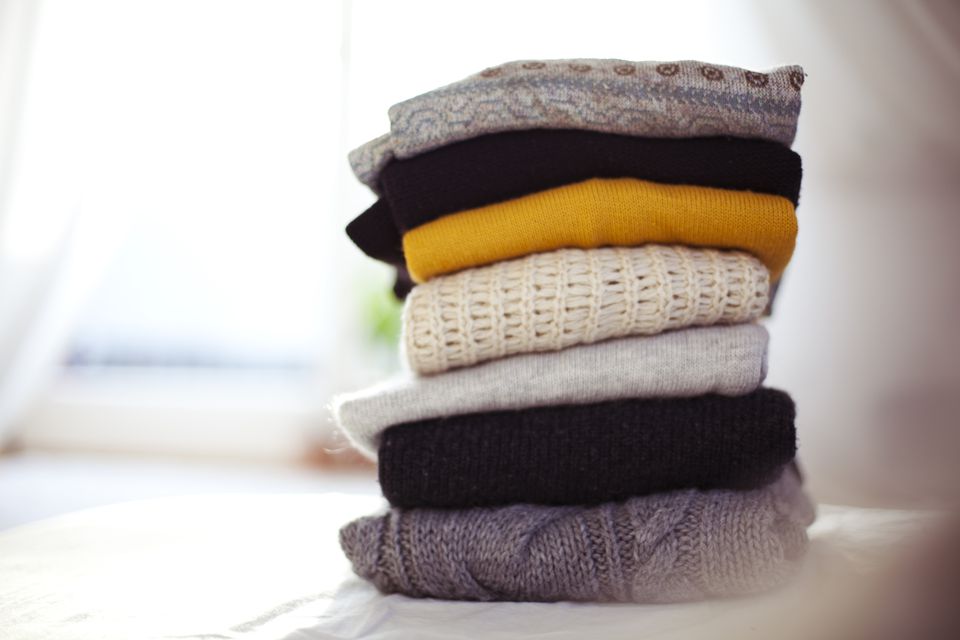 There's Even a Sneaky Idea for Putting Away Gloves, Hats, and Scarves
Storing winter clothes in a pint-sized home has its challenges. Here are some tips and tricks for packing away your out-of-season wardrobe.
Read more: Clever and Creative Ways to Store Winter Clothing via The Spruce
There's no better day than the one when you realize you won't be needing your heavy sweaters, coats, and boots again this year. This particular winter has been—in a word—excruciating—so it's a given that most of us are looking forward to hauling away our cold-weather gear and breaking out spring-ready jackets, skirts, and sandals.
Read more: How to Store Winter Clothes: 10 Tips to Keep in Mind via Style Caster